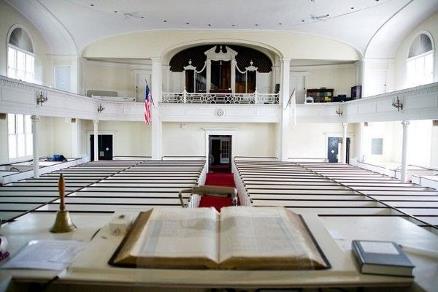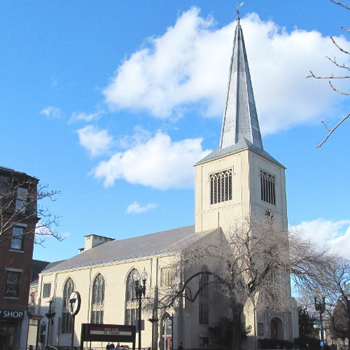 First Parish in Cambridge has rooms of various sizes and configurations available for rent. Their interconnected historic buildings create an inviting place to hold lectures, concerts, meetings, conferences, trainings, weddings, parties, and other events. They are convenient to public transportation; spaces are wheel chair accessible via elevator with recently renovated space in our Meetinghouse for wheelchair users.
First Parish rents rooms to outside groups on a space available basis. The Meetinghouse is usually available all day except for Sundays when it is not available until 3pm. Most rooms tend to be available Monday–Saturday during the day as well as Friday, Saturday and Sunday evenings. The auditorium is only available June-August.
Stebbins Gallery is available only when a show is not scheduled. Rooms are generally available for a minimum of 4 hours although there are special rates for a repeating series use of 2-3 hours during the day as well as a special concert rate.
First Parish in Cambridge | 1446 Massachusetts Avenue, Cambridge, MA 02138
Meetinghouse: 400 Pew Seats; 200 Balcony Seats
Crothers Chapel: 90 Lecture Style
Helverson Parlor and Kitchen: 90 Lecture Style
Barn Room: 90 Lecture Style
Stebbins Gallery: 45 Lecture Style