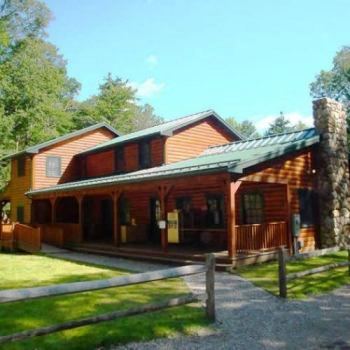 Hale Reservation is a private, non-profit educational organization that manages 1,130 acres of woodlands, including four ponds and over twenty miles of trails in Westwood and Dover, Massachusetts.
The essence of Hale Reservation can be found in Robert Sever Hale's original desires for the organization he began in 1918. The current programs and land management practices are the legacy of his desire "to provide education which will develop intelligent, capable and responsible citizens" and to use the land "so long as it is charitable and benevolent in nature."
From scout camp outs to weddings, reunions to company retreats, Hale is the perfect spot for your next event. Hale has several buildings, campsites, pavilions and fields available for your event.
Hale Reservation | 80 Carby Street, Westwood, MA 02090
North Breach and Pavilion: 200
Powissett Beach: 60
Trading Post Cabin: 48
Smaller Cabins: 20