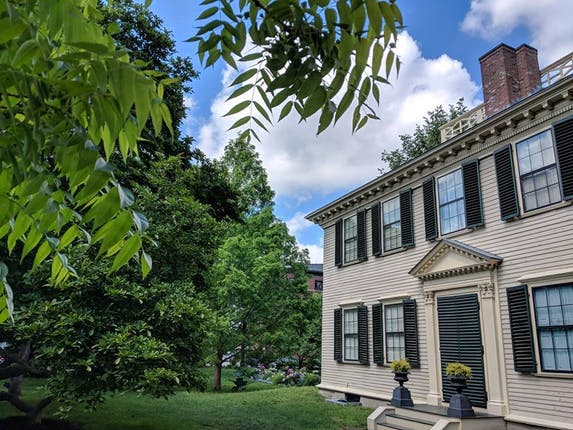 The Loring Greenough House is a jewel of a preserved Georgian country mansion set on two acres of landscaped grounds in the center of one of Boston's greenest neighborhoods, Jamaica Plain.

The authentic historic surroundings are the perfect setting for a modern-day wedding, anniversary party, holiday fête — or any one of life's special occasions. Gathering amidst the elegance of the 1760s estate is one way to celebrate your future and share in preserving the past.
Enjoy the warmth of an intimate, 60-person wedding or reception inside the richly decorated Loring Greenough House at any time of the year. Welcome your guests in the gracious rooms on the main floor and enjoy the privacy of the "getting-ready" room and photography room upstairs. If you are looking for a setting to accommodate up to 150 people, the handsome facade of the house serves as an elegant backdrop to outdoor, tented festivities.
The Loring Greenough House | 12 South Street | Boston, MA 02130 (Jamaica Plain, Boston's leafy-green neighborhood)