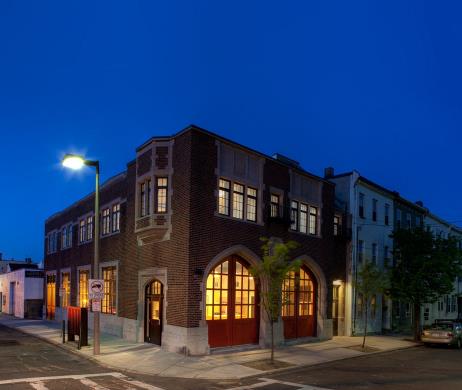 For almost 30 years, the Engine Company 40 Firehouse sat vacant on the corner of Sumner and Orleans Streets in East Boston. The City of Boston decided to sell the Firehouse and awarded the building to ZUMIX.
ZUMIX began renovations transforming a long-abandoned building into a beautiful, functional and inspiring cultural and performance space for ZUMIX programs, participants and the East Boston community at large.
Their goal was to renovate this building with the latest "green" technology for a healthier environment, create educational opportunities for youth, and strengthen their financial sustainability by saving energy costs and attracting funders who support "green" organizations.
They are thrilled to report that the Firehouse received Gold LEED Certification, an impressive accomplishment for a renovation project.
---
ZUMIX | 260 Sumner Street, East Boston, MA 02128
Reception: 80
Seated: 60